The last line in the album The Wall by Pink Floyd, specifically, in the song "Outside the Wall" is: "After all its not easy, Banging your heart against some mad bugger's wall". Also, a line from "Pigs on the Wing 1", from Animals says: "Wondering which of the buggers to blame".
That said, let's blame the government …
Government charges blamed for record new home costs
Development fees, taxes now add up to average $118,400 on a new, detached house, report says.
By Susan Pigg @ thestar.com
Up to one-quarter of the cost of a new home in the GTA is the direct result of government fees — especially municipal development charges that have skyrocketed in less than a decade, according to a new report by the building industry.
The growing list of fees being slapped on new home buyers now adds up to an average of $118,400, or 23 per cent, of the price of a new, single-detached home in the GTA, and more than $64,000, or 20 per cent, of the cost of a new high-rise condo, said the Building Industry and Land Development Association in a report being released Tuesday. (If you are on mobile and/or don't see the interactive graphic at the top of this story, try this link.)
Those charges — everything from municipal development charges to the HST and transit levies — have helped push the price of a new detached home to a record $640,000 and out of reach of a growing number of buyers, said Bryan Tuckey, president of BILD, which represents 1,400 building-related companies across the GTA.
In 2012, new home buyers in the GTA contributed about $1 billion to government coffers through development charges alone, Tuckey said. He estimates the carrying costs alone of all those government fees can be $60,000 over the life of a mortgage.
Developers say fees, especially development fees, have been escalating so quickly, they have no choice but to pass the costs on to buyers, and have actually diverted some of their building away from especially pricey municipalities like Markham.
But Oakville Mayor Rob Burton, whose municipality ranks tops in the report for fees on condo developments and second in the GTA for new home charges, said subdivisions have continued to sell out and builders' real fear is protecting their profits.
"There is still huge headroom in the market price of new homes for us to be collecting the cost of growth from developers," said Burton, adding that he'd like to see development fees cover 100 per cent of the cost of new roads, sewers and community centres needed for new subdivisions, but provincial legislation sets limits on what local governments can recoup from developers.
Municipal development charges alone have skyrocketed between 143 and 357 per cent just since 2004 in the six GTA municipalities studied, the report said.
But, when other government fees are added, such as the HST, land transfer taxes, education and GO Transit levies, as well as requirements for developers to allocate parkland or give cash in lieu, it's clear that new home buyers are carrying an unfair share of the burden for infrastructure that benefits everyone, Tuckey said.
Those fees hit a peak in the fast-growing City of Markham where local development charges, combined with those levied by the Region of York, amount to $149,077, or 25 per cent of the cost of a new single-family home. And that's not including a "voluntary" development levy — $5,000 per new home and $2,000 per condo — for a proposed $325 million NHL-sized hockey arena planned for Markham.
Markham Mayor Frank Scarpitti said $10 million has been collected through the special levy just on new homeowners.
"There is no way we could facilitate growth without development charges," Scarpitti said. "There wouldn't be another municipality in the GTA that would grow by a single house if we had to put the billions in new infrastructure needed to accommodate new growth on property taxes."
Oakville ranks top when it comes to condos, with government fees including development charges from the city and Halton regional government adding up to $80,500 or 21 per cent of the price of a condo apartment, according to the report.
BILD commissioned real estate research and consulting firm Altus Group to examine the cumulative effect of government charges in six GTA municipalities, all of which, with the exception of Toronto, have two tiers of government and development charges: the City of Toronto, Oakville/Halton Region, Brampton/Peel Region, Markham/York Region, Ajax/Durham Region, and Bradford West Gwillimbury/Simcoe County.
That was before the City of Toronto, which has among the lowest development charges in the GTA but its own land transfer tax, announced it hopes to double its fees later this year. That could result in extra costs being passed down to thousands of condo buyers who are still waiting for their units to be built.
Affordability is becoming a major challenge across the GTA, and fees slapped on homeowners are part of the issue, but so are escalating land costs and the profits reaped by developers who are getting civic approvals to build higher, more lucrative, buildings or have farmland rezoned for more valuable residential construction, said James McKellar, associate dean of York University's Schulich School of Business and an author of three studies on development fees.
"Of course, it's grossly unfair for municipalities to say that new development will pay for all the new infrastructure. But municipalities never intended for (development charges) to be fair. And homebuyers don't really care.
"There's no question they are a reasonable cost for all the value that has been created (for developers) across the GTA from rezoning."
Next, you may want to blame the lawyers ?
How a house sale repair clause led to a law suit
Real estate law: Be careful about how you word repair clause in home sale contract, or you might end up in court.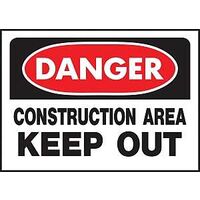 If you are not careful about how you word the repair clause in a home sale contract, you might end up in court.
Most home sale deals are conditional on the buyer being satisfied with an inspection. If the inspector finds problems that are big enough, the buyer usually wants them corrected in order to go through with the deal.
As the following case shows, if you are not careful about how you word the repair clause, you might end up in court.
In June, 2004 Mark Rosenhek agreed to pay Elizabeth and Angelo Breda $1.995 million for their house on Doncliffe Dr. in Toronto. The Bredas had built the home in 1997 and lived there for seven years before putting it up for sale.
The agreement was conditional on a home inspection. The home had two spots where the roof was flat, not sloped and the inspector noticed that water was pooling on the flat roof area. He noted the pooling could later lead to leaks.
There were a few other small items identified in the inspection, including a broken window, flue caps for the chimney and some minor electrical repairs. The parties revisited the sale agreement and Rosenhek signed a waiver that said the deal would proceed as long as the Bredas repaired the deficiencies before closing.
The deal closed in September, 2004. Neither Rosenhek, nor his lawyer, asked before closing if the repairs had been made. After he moved in, Rosenhek did notice when looking out a bedroom window that water was ponding on the flat roof.
He did not contact the Bredas for three years when a leak appeared in the dining room ceiling beneath the flat root. Rosenhek got a repair quote which was more than $20,000 to replace the flat roofs with a sloping roof. He sued the Bredas for the cost.
In a June, 2012 decision Judge Laurence Patillo of the Ontario Superior Court decided that any repair obligations ended when the deal closed. It was up to the buyers to inquire about the status of the repairs and make any complaints on or before closing.
He accepted the Bredas' evidence that agreed-upon repairs had been completed before closing.
Sellers, buyers and real estate agents are sometimes confused about how to deal with repair obligations. The best way is to get an estimate and give the buyer a credit for the amount on closing. Let the buyer fix it after closing. Otherwise, there are almost always arguments over whether the work was done correctly.
Buyers are also often mistaken, thinking that they can hold back money on closing if repairs are not completed as promised. In most cases, the buyer has to close and sue for the cost of repairs later. If you want the ability to hold back money, then a clause must be inserted into your contract in the first place that says specifically that money will be held back until both parties, acting reasonably, determine whether the repairs have been adequately completed.
Make sure you are properly protected before signing any real estate contract, to avoid unnecessary court proceedings later.