A tour of Ford Country: the 13 notable places that gave rise to our divisive, duplicitous mayor
Etobicoke is a study in contrasts, a not-quite-suburb where extreme wealth and persistent poverty often share the same street. No one straddles these two worlds more comfortably than Rob Ford, a rich kid with a working-class sensibility. Here, we map out the notable places that gave rise to our divisive, duplicitous mayor
1 | 233 Edenbridge Drive
Among the mansions of Humber Valley Village, one of Etobicoke's ritziest neighbourhoods, sits Rob Ford's modest yet surprisingly valuable white-brick house (last assessed at $888,000). The average household income in the area is $165,390, and 43 per cent of the population speaks a native language other than English, the most common being Italian, Ukrainian and Polish.
---
2 | 280 Scarlett Road
A mere 350 metres from Ford's house, this Esso Station and Tim ­Hortons is his favourite place to pick up Gatorade and coffee. Also where Ford's north Etobicoke buddy, Sandro Lisi, would surreptitiously leave packages in Ford's Escalade.
---
3 | 15 Trehorne Drive
Scarlett Heights Entrepreneurial Academy, Ford's old high school, where he urinated on a tree next to the parking lot during one of his many meetings with Sandro Lisi. The student population here is mostly working-class. EQAO scores are low to middling, and the ­Fraser Institute ranks it 628th out of 725 schools in Ontario. By comparison, rival Richview Collegiate, just around the corner, ranks 67th and has an average parental income of $143,500.
---
4 | 15 Weston Wood Road
The $1.3-million home of the mayor's mother, Diane Ford, and her rarely seen son Randy. The site of Ford Fests from the 1990s to 2012. On November 1, the day after Chief Blair's press conference confirming the existence of the crack video, Rob, Doug and Randy met here to hash out a plan.
---
5 | 6 Tettenhall Road
The $1.7-million home of Doug Ford, his wife Karla, and their four daughters, Krista (of Lingerie Football fame), Kayla, Kara and Kyla, is in the Princess-Rosethorn neighbourhood. The average detached house goes for $1.3 million.
---
6 | 1521 Royal York Road
One of the entrances to Douglas Ford Park is right next to Diane Ford's house. This is where Rob Ford met Sandro Lisi last August to drink Purple Jesuses (Iceberg vodka and Tropicana grape juice) in a quiet wooded area away from prying eyes. The main entrance, off Royal York, is where the Fords hope to install a new playground, for which they're currently raising money. They've already ponied up $25,000.
---
FORD COUNTRY MAP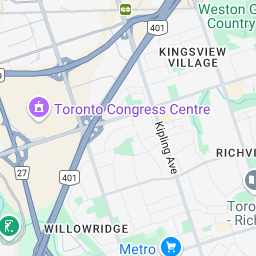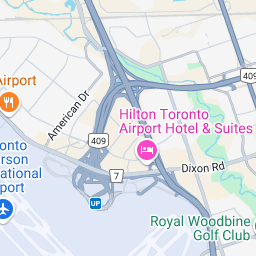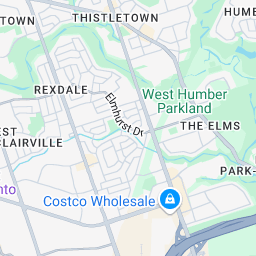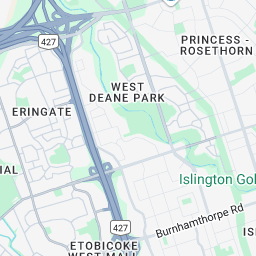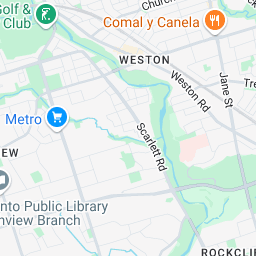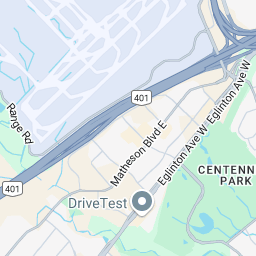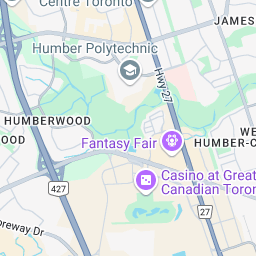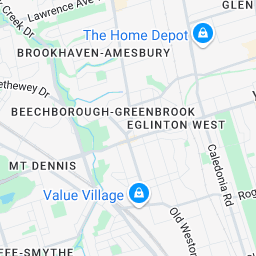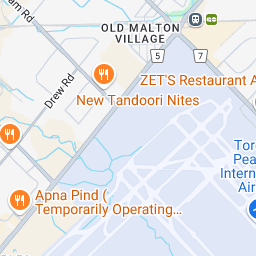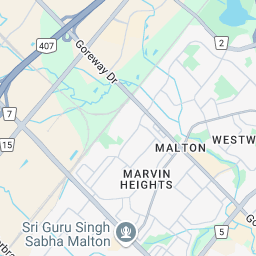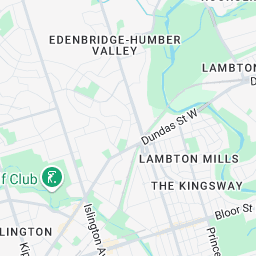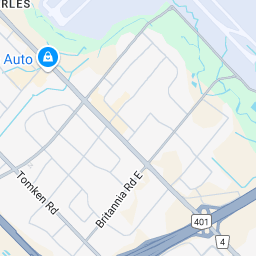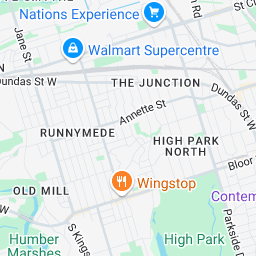 ---
7 | 5 Madill Street
The Lisi residence, where Sandro lives with his parents, Antonio and Celia, is located in the north Etobicoke swath of Kingsview Village-The Westway—not far from the infamous Basso house. The sprawling neighbourhood is the heart of working-class Etobicoke (average household income, $65,933), and the population is primarily Somali, Italian, Spanish and Persian.
---
8 | 320, 330, 340 and 390 Dixon Road
These four high-rise buildings were the focus of the pre-dawn Project Traveller raids last June. Many of the arrests were made at 320 Dixon, the alleged home base of the Dixon City Bloods. The apartment complex is in the heart of Little Mogadishu, home to one of the largest Somali populations in the country.
---
9 | 26 and 28 Greensboro Drive
Deco Labels and Tags, the source of the Ford family's wealth, is located in an Etobicoke industrial park beside the 401. The company celebrated its 50th anniversary in 2012, for which the city quickly repaired the culvert and fixed potholes in the street (to the tune of about $10,000) to improve curb appeal for the party.
---
10 | 1668 Islington Avenue
Etobicoke is home to a disproportionate number of fancy golf clubs, and St. George's Golf and Country Club may be the most prestigious. Founded in 1929 as the golf course for the Royal York Hotel, St. George's has hosted several Canadian Opens, the most recent in 2010. It was also the location of Rob and Renata Ford's wedding in 2000.
---
11 | 15 Windsor Road
The notorious photo of Ford with Anthony Smith, Monir Kassim and Mohammad Khattak was shot in front of the garage door of the home of the Basso siblings, Elena, Fabio and Mario. Late one night last May, after news reports surfaced of a video of Ford smoking crack, a man forced his way through the door and beat Fabio and his girlfriend with a steel pipe.
---
12 | 111 Disco Road
The maximum-security Toronto West Detention Centre is where Kathy Ford's former common-law partner, Scott MacIntyre, was viciously beaten by fellow inmates after threatening to go public with information about the family. And on March 25, well after visiting hours, Rob Ford popped by to visit his friend Bruno Bellissimo, who was awaiting trial on charges of assaulting his parents. Ford was denied entry.
---
13 | 555 Rexdale Boulevard
Woodbine Racetrack is home to thoroughbred events (the Queen's Plate and Breeders' Stakes), as well as off-track betting and slots. The Ford brothers are hoping it will also one day be a full-service casino. Rob knows the area well: before getting married, he spent a decade living at 600 Rexdale—directly across the street from the track.
Read More @ http://www.torontolife.com/
And a Crack Condo …
Toronto police seize 25 kg of cocaine from apartment, condo
24 kg of phenacetin also seized when two residences searched on weekend
Toronto police say the 25 kg of cocaine and 24 kg of phenacetin seized over the weekend would be worth some $3 million on the street. (Toronto Police Service)
A police investigation has led to the seizure of 25 kilograms of cocaine in Toronto.
Toronto police executed search warrants over the weekend at a condominium near Sherway Gardens Road and The Queensway, as well as at an apartment at Weston Road and Sheppard Avenue West.
In addition to the cocaine that was seized, police say they also found 24 kilograms of phenacetin, a type of pain killer. Police estimate that the total haul of seized drugs is worth $3 million on the street.
Three men face drug- and conspiracy-related charges, and all three face at least one count of being in possession in the proceeds of crime.
A fourth man faces two counts of possession for the purposes of trafficking cocaine.
All of the accused reside in Toronto or Peel Region. They range from 38 to 46 years of age.
Read More @ http://www.cbc.ca/