REAL ESTATE PRICES UP IN APRIL
The first full month of Spring and a warmer weather brought more buzz to the real estate market – comparing both to the last month and the last year. Toronto REALTORS® reported a 1.8 per cent year-over-year increase in sales. TorontoMLS system recorded total of 9,706 transactions in April 2014, compared to 9,535 sales in the last year.
2014 APRIL 1

Meanwhile, someone paid $3M for a house just to tear it down in Vancouver …
Vancouver house that sold for $3-million in one day now faces bulldozer because it is too small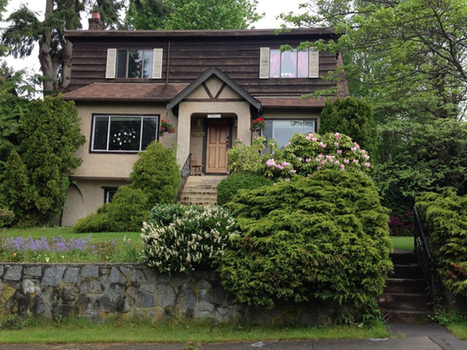 The four-bedroom West Vancouver house is perfectly sound but at 2,950 square feet, it's well below the 5,300 sq. ft that can be built on the lot
No surprise at all.  The value is in the land and the redevelopment potential.
And a bungalow that costs almost $7M in Toronto …
House of the Week: $6.8 million for a sprawling Rosedale bungalow
Address: 7 Dale Avenue
Neighbourhood: Rosedale-Moore Park
Agent: James Strathy Warren, Chestnut Park Real Estate
Price: $6,750,000
The Place: A 5-bedroom, 3-bathroom mid-century-style bungalow in the heart of Rosedale.
Bragging Rights: The backyard is not only well manicured, it has that ever-so-important staple of summer, a private pool. Whenever the temperatures spike—and they're sure to do so eventually—the owner will be glad to have it.
Big Selling Point: Even for Rosedale, this is an expansive lot. It comprises 142 feet of frontage and a whopping 340 feet of depth (that's over an acre of property, or 4,485 square metres for the metric system fanatics) in the center of the city.
Possible Deal Breaker: The floor-to-ceiling windows that let in all those beautiful garden views are not made for smudges. Follow Martha Stewart's "simple" 8-step window-washing method for the best results. (Or, you know, get a hose and some Windex, whatever works.)
By the Numbers:
• $6,750,000
• 37,126 in taxes (2013)
• 4,485 square metres of land
• 5 bedrooms
• 3 baths
• 1 floor, for the most part
• 1 backyard pool