'Versace Mansion' Sold for $41.5 Million at Bankruptcy Auction
The exclusive estate was sold for $41.5 million at bankruptcy.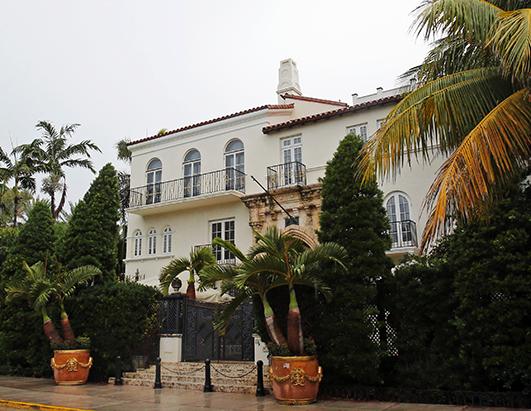 The South Beach mansion once owned by the late Italian designer Gianni Versace sold at a bankruptcy auction for $41.5 million on Sept. 17, 2013. The winning group included New York's Nakash family, who controls clothier Jordache Enterprises Inc. The 23,000 square-foot home had operated as a 10-room boutique hotel. It closed and was first listed for $125 million. (Alan Diaz/AP Photo)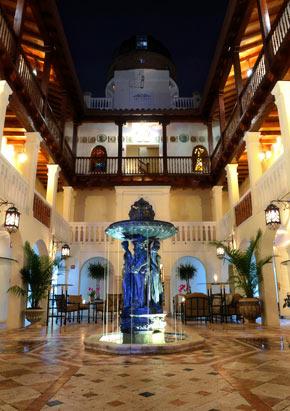 Fashion icon Gianni Versace, who bought the home in 1992, was shot and killed on the mansion's steps in 1997. The family sold the house and it was owned by elite party planner Barton G, who restored it to its previous grandeur and turned into a boutique hotel. It housed 10 suites, a massive lounge, a gold-rimmed swimming pool and a restaurant. (The Villa by Barton G)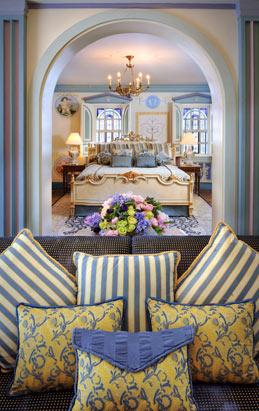 The mansion was called "The Villa by Barton G" when it was a hotel but prior to that, it was known as an A-list party space, hosting some of the most notorious celebrities parties. After Versace's untimely death, the family sold the home and most of its contents. This image shows the Azure Suite. (The Villa by Barton G)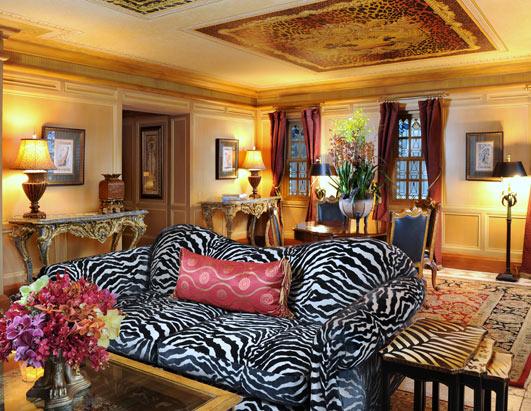 Each room within the hotel had an individual look and feel. The many custom-made items throughout the expansive property, according to Barton G., cannot be found in Home Depot. There was no shortage of marble and gold-dipped furnishings. This image shows the Signature Suite. (The Villa by Barton G)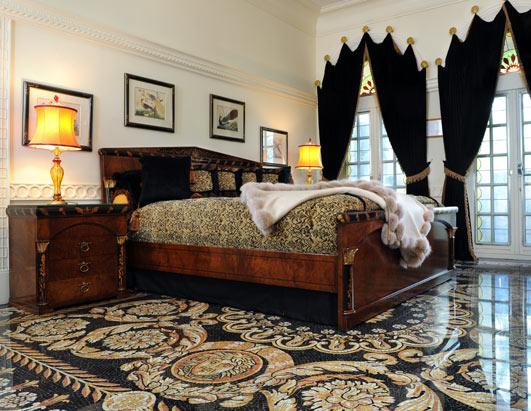 "It was a party house and it was disrespected," Barton G told "Nightline" in 2011. "It was open 24 hours a day, seven days a week. People were running in the gate. They were doing tourist sort of tours and champagne. You couldn't see the appreciation for what Gianni was about and what he was trying to accomplish." This is the Medallion Suite, a 434-square-foot room with a mosaic floor. (The Villa by Barton G)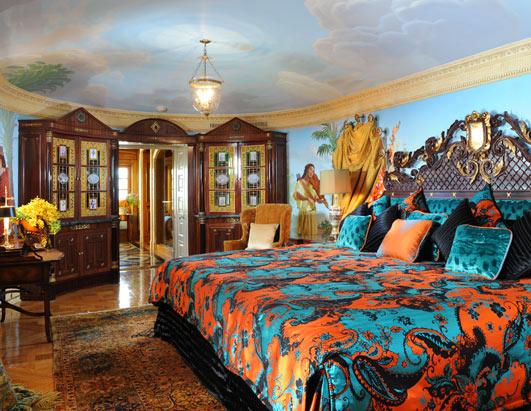 Barton G said when he first walked into the house, it was in disarray, plagued by mildew and roof leaks. After months of renovation and renewing intricate design details, Barton G restored the property, which is now a high-end hotel and event space. "I went into the bedrooms and I walked through the property and I was totally like I'm not going back into those rooms until the rooms are broken down and stripped out," Barton G said. "It was just dirty and pretty much used and abused…it saddened me." This image shows the Villa Suite, a 1,174-square-foot space that was once Versace's bedroom, hosting two balconies, seven closets and a custom oversized shower.(The Villa by Barton G)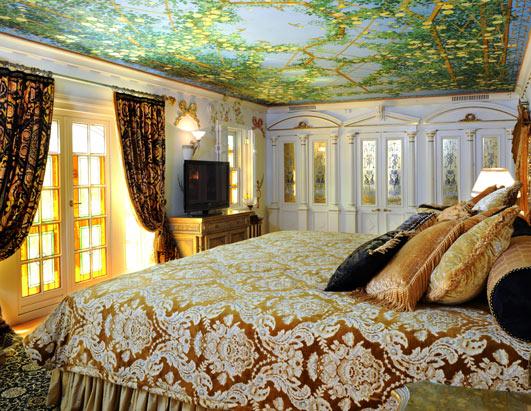 Less than 24 hours after purchasing the mansion, Barton G went to work picking out furniture, fabrics and decorations. The gold clad and ornate Venus Suite was the room where Versace's sister Donnatella Versace used to stay. The bed consists of "two double-king California king beds," which are "9-and-a-half feet long," according to Barton G. The 1,428-square-foot room has two private blaconies overlooking Ocean Drive. (The Villa by Barton G)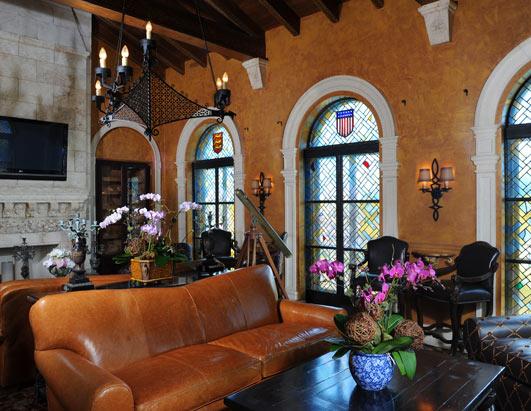 Barton G. is well aware of the home's every intricacy. "Every detail's down and every detail is documented by a photograph and picture," said Barton G. "And I could tell' em where the Evian goes, where the glass goes." (The Villa by Barton G)
Artist studios, Newfoundland, Canada
The artist studios situated on Fogo Island, Newfoundland, Canada. The houses recycle their own waste and produce their own power and 100% off-the-grid.
Architectors: Saunders Architecture
Photos: Bent Rene´Synnevåg
Artist studios, Newfoundland, Canada