The new way Toronto condo developers are saving space
Prepare to duck.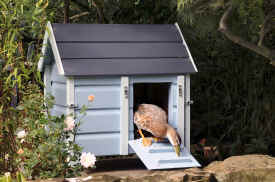 RealNet Canada Inc. released its latest stats for new condos in Toronto last week, and the numbers showed that the average size of a unit has shrunk to about 797 square feet, from closer to 900 square feet five years ago.
Typical bird eye's view of Canadian condo in 2020 ?
"The size, if it gets much smaller I can't imagine how," Bryan Tuckey, chief executive officer of the Building Industry and Land Development Association (BILD) told reporters on a conference call.
But there is a way. Cut ceiling heights.
"It's already going on," George Carras, the president of RealNet, which provides data on Canadian property markets, tells me. "We've seen that in a number of cases. What's scary is that, for most people who look at the plan, you don't see it. The two-dimensional floor plan just shows you the area – you don't catch ceiling heights. And if you're not used to what normal [heights] are, you won't know what six inches off of normal is."
As Mr. Tuckey noted during last week's call with reporters, part of the reason that condos are shrinking is because developers have been facing growing costs to put up new buildings. Development fees are rising, and the abundance of construction that's taking place has raised demand for many of the services involved, resulting in higher costs. Land prices have also risen over the years.
"I think the unit sizes are small as they are now, and I think it's going to be difficult to see them go smaller…" Mr. Tuckey said. "So any increase charges from government, parkland charges, development charges, section 37 [charges], will be reflected in the purchase price." (Section 37 is part of the Planning Act that allows the city to, for example, ask developers for cash payments in exchange for permission to build a certain number of storeys.)
But what if developers crimp on height?
"You can get more density," Mr. Carras says. "So if you take off six inches per floor over 18 storeys, you get another storey. That adds a lot to your efficiency and it costs you less."
Matthew Slutsky, president of BuzzBuzzHome, says that ceiling heights in the Toronto condo market actually rose over the last six years or so. So maybe there's room for them to fall.
"Nine feet is normal, 10 is luxury," he says. "It's gone up, eight used to be the norm about a decade ago. Around 2007 to 2008 it started to change to 9 being the standard."
http://www.theglobeandmail.com/
This is the kind of condo you can get for less than $400,000 in the middle of nowhere … It will cost you more than half a million in downtown Toronto.

All In One Place – Living, Dining, Kitchen, (Bathtub too ?)

How big is Canada ? 9,984,670 km² … Isn't this phenomenon amazing ?
103 The Queensway: Hardwood floors run through the kitchen and living room.
Location: 103 The Queensway, Suite 417,
Windermere Ave. and The Queensway
Previous selling price: $290,000 (2011)
Parking: one owned underground space, one owned locker
Maintenance fees: $444.34 per month