By Joe Castaldo
In just one year, Vancouver house prices have dropped by 12%, and unit sales are plummeting in both Vancouver and Toronto. Here's how we see the housing meltdown will evolve in the coming months.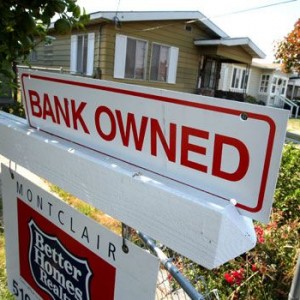 Last spring, Keith Roy noticed his phone wasn't ringing so often. The Vancouver real estate agent typically booked at least 10 showings a week for the properties he sells in the city. But requests gradually slowed to a trickle. Something was up. His suspicions were confirmed as he watched the market data roll in. On the desirable west side of Vancouver, which Roy considers a bellwether for the region, home sales fell and listings rose. This continued for four straight months. In July, Roy took to his blog to issue an unusual proclamation for a real estate agent: anyone thinking about selling should cash out now. By then, Roy had even sold his own home, convinced it was about to decrease in value. "This is Econ. 101," he says in an interview. "Supply is up, sales are down. Prices will adjust."
Roy's post, which he edited after offending a few realtors, should be viewed with some skepticism. It does, after all, encourage potential sellers to call a real estate agent—and hey, why not call Roy? But he may be right that the Vancouver market has peaked. In August, the number of sales in Greater Vancouver fell 21.4% from the previous month, after dropping 11.2% in July and 17.2% in June. The Real Estate Board of Greater Vancouver chalked it up to a "summer lull," but the numbers suggest a trend that can't be dismissed as simply seasonal. Last month, unit sales were the lowest for any August in the past dozen years, and nearly 40% below the 10-year August norm. Even more worrying, the average home price in Vancouver is now down more than 12% from a year ago—a worrying sign for the country's priciest city.
People have been predicting a crash in Vancouver for years, of course. What's different now is the growing number of trends suggesting its imminence. The poor global economy is souring foreign investors' appetite for expensive property overseas. The federal government, meanwhile, is trying to tame the market by tightening mortgage lending standards and warning the public at every opportunity that Vancouver is a risky city for buying real estate. Interest rates are still low, but the Bank of Canada keeps promising to raise them, which would quickly lower affordability. All of which leads David Madani, an economist with Capital Economics, to conclude: "The Vancouver market has cracked."
Vancouver won't be the only one. The next market to crack will be Toronto, starting with the city's overheated condo segment.