Canada Loses Luster as Destination for Illicit Chinese Cash
Chinese fugitives who touched down in Vancouver or Toronto with suitcases of illicit cash might find it harder to keep their fortunes.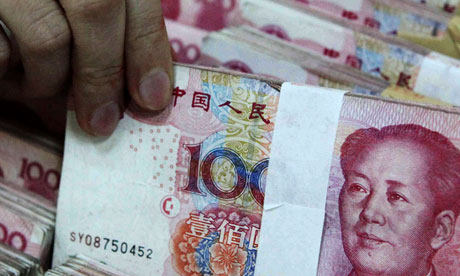 Canada became the first country to reach a deal with China to share forfeited assets in an effort to target international organized crime, according to the official Xinhua News Agency. Once the pact is signed, one country will be able to get money back if a fugitive transfers illegal assets to the other, according to Xinhua.
"Canada is not, and will not be seen as, a safe haven for the proceeds of crime," said Canadian Foreign Affairs Minister John Baird in a news release about the pact.
Canada is one of the top destinations for Chinese high-ranking corrupt officials, according to a report published by China's central bank in 2011. Up to 18,000 corrupt officials and employees of state-owned enterprises have fled with more than $123 billion from the mid-1990s, according to the report. And many in the Chinese public regard Canada as a haven for corrupt officials.
Legal or illegal, Chinese love to park their wealth in Canada, sometimes flying there with suitcases full of cash. According to documents provided to The Wall Street Journal by the Canada Border Services Agency Officials, Toronto and Vancouver airports seized around $13 million in undeclared cash from Chinese nationals from April 2011 through early June 2012.
In an interview with The Wall Street Journal on Thursday, Canada's Mr. Baird said the agreement "will hopefully facilitate people not being able to take the proceeds for their crime into Canada and somehow feel immune from state action."
Roughly $2.83 trillion illicitly flowed out of China from 2005 to 2011, according to research conducted by the organization Global Financial Integrity.
China does not have an asset sharing pact with the United States, but was a recipient of shared asset from the U.S. according to the State Department.
–Xiaoqing Pi and Brian Spegele
Meanwhile, corrupt filthily rich Chinese are eyeing this fishing land …
Portugal property eyed by Chinese
Global Real Estate & Investment
Chinese investors are set to pour billions of euros into Portugal property thanks to the country's 'golden visa' scheme. The new residency package, brought in by the government last year to boost the country's economy, has been particularly attractive to the Chinese market, according to Portugese real estate agent Fine & Country Cascais. It reports Chinese buyers have generated €25 million (£21 million) in just 2.5 months that would otherwise not have existed.
Schemes like this are nothing new: 43 countries already operate their own similar residency programmes. One of the reasons why the Portuguese 'golden visa' has been such a success is the flexibility of its conditions. By investing €500,000, foreign nationals outside of the European Union (EU) are able to live in Portugal under a five-year temporary residency permit. After the five years is up the buyer can apply for permanent residency along with their immediate family. As part of the EU, a Portuguese passport has considerable value to Chinese investors.
Charles Roberts, managing partner of Fine & Country Cascias, says, "Investors are flocking to buy Portuguese property as an insurance policy for any future political instability in China. Property here has been a safe way to store equity, a great international hub for foreign education and is now an ideal time to invest in business and industry while capital is low.
"The Chinese already own 40 per cent of the National Grid and are likely to snap up other privatised industries such as airlines, agriculture and ship yards. External investment like this has been well received. Not just financially, but as a community Portugal has historically welcomed foreigners and consequently has a great cosmopolitan atmosphere. Entrepreneurs are received as a great contribution to the tourist economy."
Spain recently unveiled its own golden visa scheme, a move which is already yielding results as firms report a major upsurge in buyer interest from outside the EU. House builder Taylor Wimpey España has reported a massive 1,400 per cent year-on-year increase in Middle Eastern buyers, for example.