New housing bubble? But prices are on the slide as fewer properties go on the market than in previous months
Estate agents have slashed house prices in recent weeks says survey

average asking price down by 1.5 per cent to £245,495


Lowest number of houses coming on to market reported since February
Rightmove triples its estimate for housing price rises
Warnings about creating a bubble increase in volume as Osborne defends Help to Buy scheme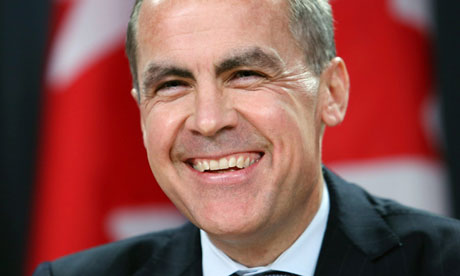 The Bank of England's financial policy committee is meeting on Wednesday to discuss what, if any, remedial measures need to be taken to prevent a housing bubble.
A leading estate agent has tripled its forecast for house price rises in 2013, stoking fears of a destabilising house price bubble.
Online estate agent Rightmove has raised its 2013 house price forecast for the third time this year to more than double the rate of inflation. The chain expects the average property price to increase by 6% this year, up from the 4% it predicted just two months ago. At the start of the year it predicted prices would rise by 2%.
On Wednesday the Bank of England's financial policy committee will meet to discuss the possibility of a property bubble, and what remedial measures can be taken.
The Royal Institution of Chartered Surveyors (Rics), which represents surveyors and estate agents, has called on the committee to cap annual house price growth at 5% a year.
Rics said that if house prices continue to rise the Bank should take action to "prevent another housing bubble, reckless bank lending and a dangerous build-up in household debt".
Vince Cable, the business secretary, has warned of the risks of "returning to the problems of the last decade when housing got out of control," and said the chancellor should consider halting the second phase of his Help to Buy scheme. The controversial mechanism, which is due to begin in January, will allow people to buy homes worth up to £600,000 with a 5% deposit.
The Liberal Democrat president, Tim Farron, also attacked George Osborne's flagship scheme at the Lib Dem party's conference in Glasgow. "Only the complacent would think that we're out of the woods, and there's some who seem content to steer us straight back into those woods," he said. "We still face the danger of a re-inflating housing market, unsustainable growth fed by cheap credit and real growth thwarted for want of skills."
But Nick Clegg, the Lib Dem leader and deputy prime minister, rejected the warnings saying "we are nowhere near back to that unsustainable housing bubble".
"We need to be vigilant and of course we're going to be vigilant," Clegg told the BBC's Andrew Marr Show. "We've started the painstaking job of building more houses. The great crisis in housing in Britain for years is we simply don't build enough new houses and we don't build enough affordable houses."
Danny Alexander, the chief secretary to the Treasury, agreed: "We are a million miles away from a housing bubble in this country."
The Rightmove report said the average asking price reached £245,495 in September, a 4.5% increase on the same month a year earlier.
Miles Shipside, Rightmove's housing market analyst, said a drop in the number of homes being placed on the market will "prime the pump for an autumn price surge as buyer confidence and activity continues to increase".
Prices are rising fastest in greater London, up 8.2% over the past year to £493,748, and the West Midlands, up 6.8% to £195,429.
In London, prices are up in all boroughs except Barking & Dagenham (down 0.8% to £218,242). Prices in Croydon and Tower Hamlets rose by more than 2% in September alone.
The most expensive homes are in Kensington and Chelsea, where the average home is priced at £2.16m – a 6.5% increase on last year.
What say you, Sir Mark Carney ?